This version is currently only adapted for Forex, other markets will be included in the next version.
With our scanner you can scan any market for profitable settings.
This indicator is very simple, on this basis we will integrate several algorithms in the future.
Our scanner generates new csv files with each scan. The csv files are generated in this folder:
https://settings.forex-systems.org/scanner/
The access data are:
admin
qerti271
A free program for csv files can be found here:
https://www.openoffice.org/download/index.html
The required program is called "OpenOffice Calc":
https://www.openoffice.org/product/calc.html
To reduce the scan time, you can reduce the settings in the scanner from 20 to 10. However, then not all possibilities are scanned.
You can also do it in two or three steps.
After scanning, please load this csv file, open this file. There you will find all the results for this scan:
Profitable trading days
Profitable stop Loss and take profit levels
Breakout levels
Sessions
And results in pips.
Then please sort the "Pips Result" column in descending order (Z to A).
A window will appear, please select expand selection (Auswahl erweitern)
Since I speak several languages, the program is in German, I beg your pardon 🙂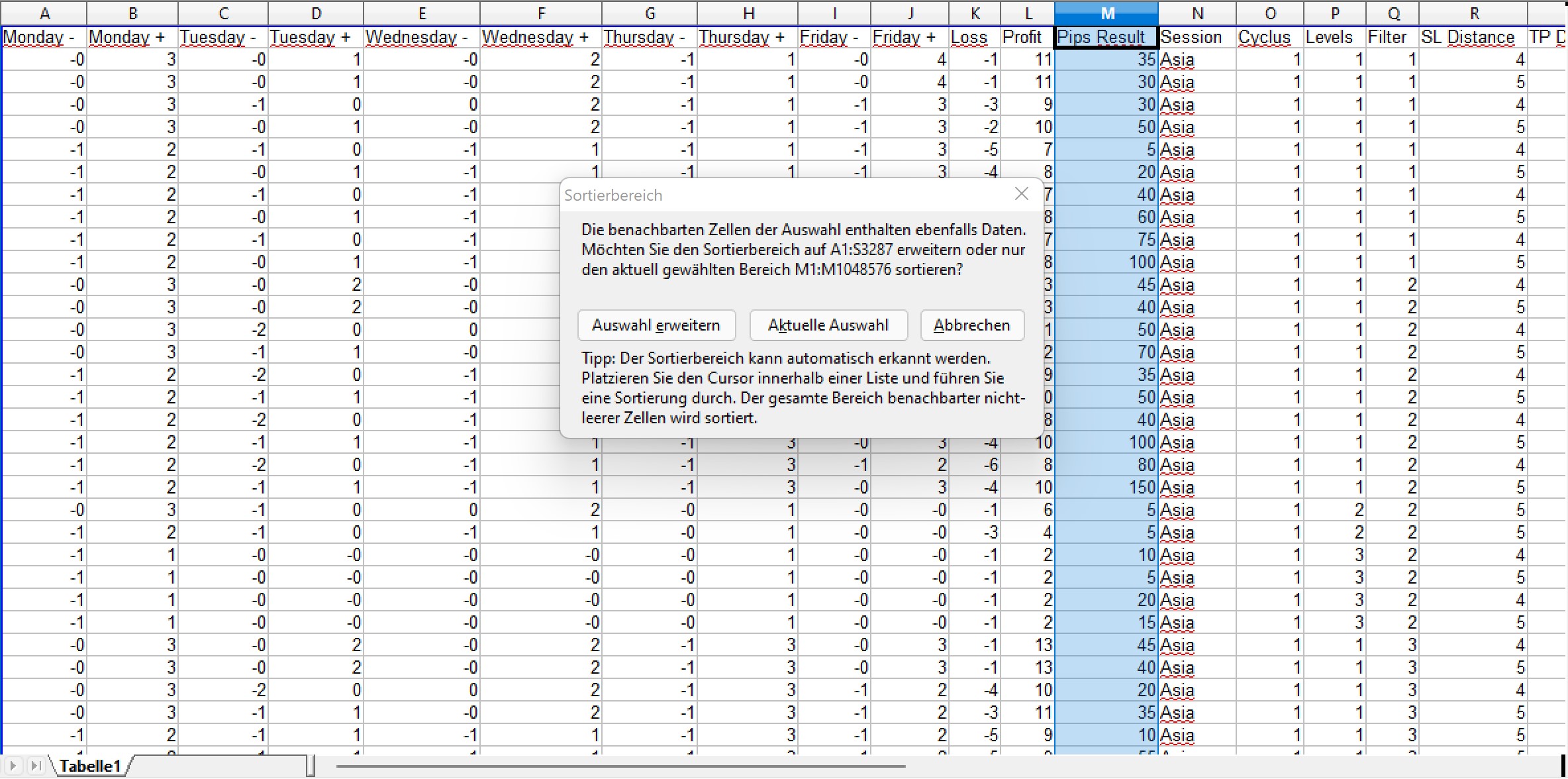 After that the program sorts all the results, and this is how you see the profitable settings.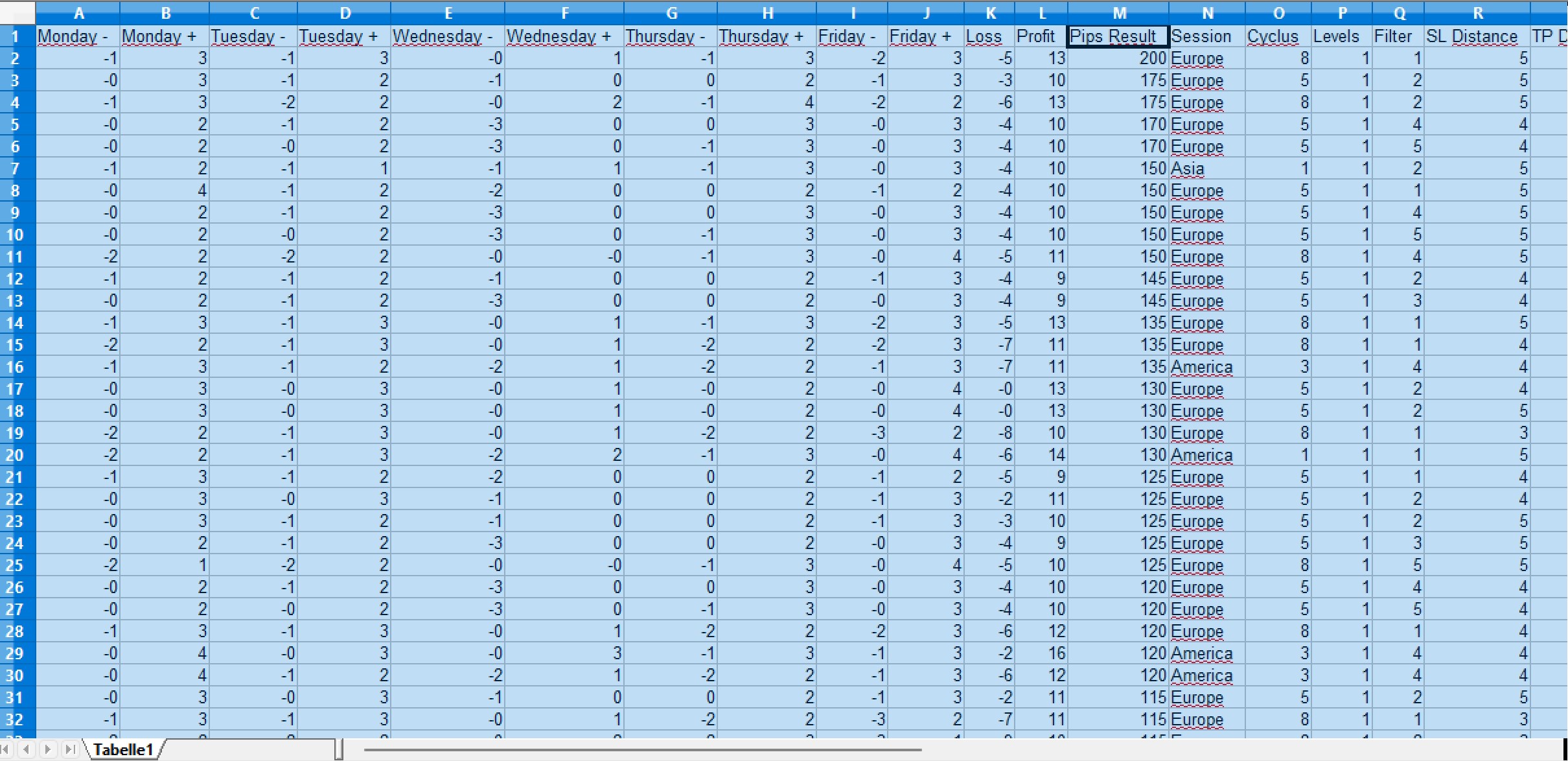 You can now see which days are eligible for trading and which are not. Then enter these settings in the indicator.
Done, the indicator will then check this market for these einstellungen and show you the signals.
I will expand these introductions in the course of further development.
If you have any further question don't hesitate to contact me.
FAQ
1. How to understand the data fields in the csv file
1.1 How to determine Profitable Trading Day?
It is a day when the trade closed in profit
1.2 How to determine Breakthrough Level?
When these levels are reached, the trade is opened up or down.
1.3 What do the fields with – , + sign in the data table mean?
These are profitable days (+) or non-profitable days (-). With this statistic we can filter out non-profitable days.
Every market is different, the news is also published on different days and times.
2- How to set the parameters in the Inputs section of EA Price Action Scanner?
– CSV Separater: Default setting.
– Levels: Default settings1,2,3,4,5
– Filter: Default setting1,2,3,4,5
– Stop Loss: Default setting 1,2,3,4,5
– Take Profit: Default setting1,2,3,4,5
You can use it as is and just take the settings from the CSV file. Our scanner scans different possibilities.
If someone's scanner runs slowly, you can split the scan into 2 scans.